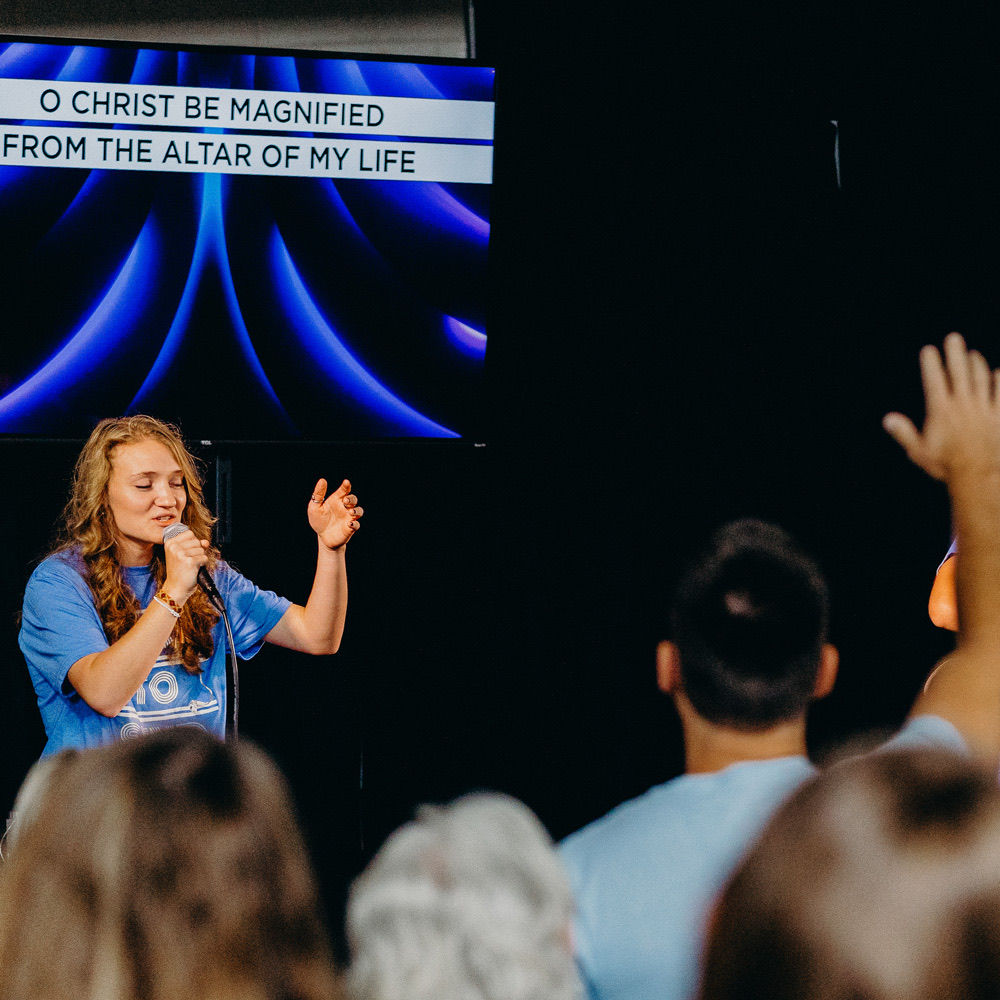 Gateway Church
Vision & Values
Building you up and sending you out.
Gateway Vision
Built to Send
Every city in the world is trying to figure out how to fit more people in it. Skyscrapers are constructed in order to maximize the land and allow more people to live per square acre. Planting a church in a city makes sense. You want to go to a place where a lot of people are because a lot of people need Jesus. The vision for small towns is not so obvious.
Cities are built to receive. Small towns are built to send.
Most of the high school graduates from a decade ago are not in Waynesville anymore. They have moved away to pursue a career, to follow their dreams, or to go to school. What if you could take the sending power of a small town and utilize it for the sake of the Gospel?
Our hope is to see 100 people sent out over the next five years.
DON'T EDIT THIS ONE.
Your content goes here. Edit or remove this text inline or in the module Content settings. You can also style every aspect of this content in the module Design settings and even apply custom CSS to this text in the module Advanced settings.
Serve Others First
Following Jesus is not a path to human greatness or other's acclaim. Following Jesus means we put down the respect and riches of this world and serve others. Just like Jesus showed us in John 13, we too pick up a wet, dirt-stained towel and use it to clean someone's stinky, muddy feet. The way to follow Jesus is to serve others first.
Steward the Gifts God Gives
Stewardship is two sides of the same coin. On the one side you have management and on the other side you have generosity.
Management is about understanding that what you have been given – whether it's time, talent, or treasure – is your responsibility. You were given these gifts and charged with handling, cultivating, and using them well. 
Generosity is about understanding that what you have been given isn't yours. You were given the gifts you have for God's glory and your joy. Everything we have is from the Lord so we're generous in giving back what's His to begin with.
Send and Go with Purpose
Jesus's final words to his followers were purposeful.
John 20:21 – "Jesus said to them again, "Peace be with you. As the Father has sent me, even so I am sending you."
Our God is a strategic God. He is a purposeful God. He doesn't waste anything. He has you where you're living for a reason. He has you working where you work for a reason. He sends you to the grocery store and the coffee shop for more than groceries and coffee.
We send and go with purpose, because as the Father sent Jesus, he is now sending us.
Magnify God, Not Ourselves
There are two ways of magnifying something: microscopic magnification and telescopic magnification. The first one makes a small thing look bigger than it is. The other makes a big thing begin to look as big as it really is.
We are not called to be microscopes. We are called to be telescopes. There is nothing nor nobody superior to God. As Christians, we live our life to make his glory look as great as it actually is. The way to follow Jesus is to magnify him every moment.